Junior Academy Play Day: Monday Mornings – Heritage Links
HOME TO THE 2014 AND 2016 MGA BOYS TEAM STATE CHAMPIONS!
HOST COURSE TO THE 2014 AND 2017 MGA STATE TEAM CHAMPIONSHIPS!
MONDAY'S AT HERITAGE LINKS IS JUNIOR DAY!!
Heritage Links has been building its junior program the past 13 years. We have been recognized as one of the elite junior programs within the state of Minnesota. Courses and clubs from within the state of Minnesota are questioning what we do and how we grow the game of golf.
This is what makes us tick. We recognize why the junior is attending our JUNIOR DAY!! Believe this, not every junior is attending for the same reason. Some attend because mom or dad make them attend. Some attend to play a weekly round with a regular 4some. Another reason is to get away from mom and dad. Others just want to get better. And then there are the hard core competitors. We analyze and help them with who and what they are. They are kids and we give them their space, within a boundary. Those boundaries are etiquette, pace of place, leave the course better than when you came, respect others and smile. We teach life lessons through the game of golf.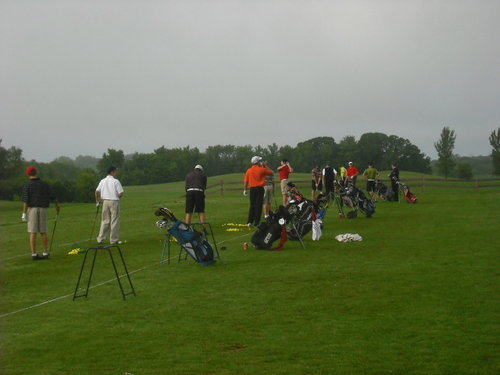 That is broad, now let's address what is going to stay the same and what is going to change for 2020. Heritage Links junior league on Monday mornings will now be called our Junior Academy Play Day.
A change in our program to advance the growth of golf and to navigate COVID-19 social distancing.
We have seen a lot of play at Heritage Links by junior golfers and we want to enhance the experience during these different times.
We are going to begin the junior play day experience on Monday 5/18. The juniors are still in school so we are going to begin at 1 PM. We will skip 5/25 due to the Memorial Day holiday and 7/6 due to Independence Day holiday. We then continue to 7/27.
The short course will be set up and marked in such a fashion to encourage proper social distances. We will also be on patrol to be sure the juniors adhere to the rules of social distancing on course.
The great thing about golf is that once you get past the check in process, you somewhat enter the state of normal. Prior to teeing off we will also be available for fundamental instruction.
Our goal is to give your junior golfer a positive experience. That experience maybe on the course or they may fall in love with our short course instruction and competition.
YOC membership is also a great opportunity for your junior. Go to www.mngolf.org, go to juniors and signup. It will be the best $15 you ever invested. Over 80 course statewide for the junior to play.
CLICK HERE to download the 2020 Junior Academy Play Day registration and sign up today.
DOWNLOAD JUNIOR REGISTRATION APPLICATION
---
DATES:
JUNIOR DAY will be (5/18, 6/1, 6/8, 6/15, 6/22, 6/29, 7/13, 7/20, 7/27), ………The staff will determine if league is canceled due to weather. If a date is canceled a 9-hole rain check will be issued.
PAN-O-PROG 2 person scramble (7/7/2020)
JUNIOR MATCH PLAY……………….(TBD)
We will have a small entry fee to create a prize pool.
HERITAGE CAN……… Dates To Be Determined. The premier junior event within the area.
That is who and what we are. This is what makes Heritage a home away from home for your junior!!
---
2020 JR registration the Junior Academy Play Day registration and sign up today.
Please send payment to Heritage Links or email your registration to Brett Martinson at hlgolfpro@nuveramail.net.
If you have any questions please email Brett Martinson hlgolfpro@nuveramail.net or call 952-440-4656.
I